---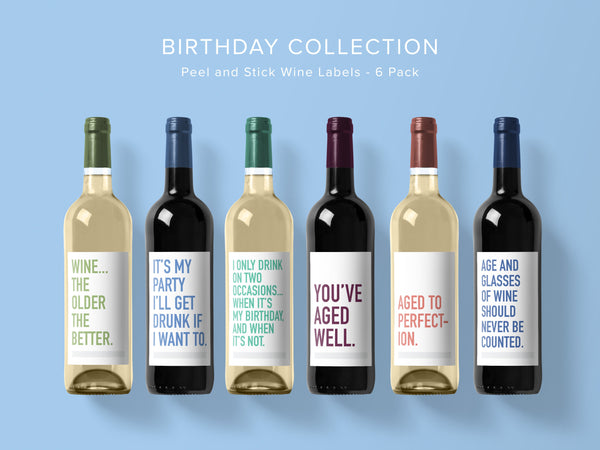 Birthday Wine Labels
---
Dress up your wine bottles for your next birthday bash, or as the perfect b-day gift - trust me everyone will love them!
Includes 1 of each label:
1. Wine... The Older the Better 
2. It's My Party I'll Get Drunk if I Want To
3. I Only Drink on Two Occasions... When it's My Birthday, and When it's Not
4. You've Aged Well
5. Aged to Perfection
6. Age and Glasses of Wine Should Never Be Counted
Dimensions: 3" x 4.5"
** For best results, place the labels directly on the bottle. You can place on top of existing label, however it may show through. 
---
More from this collection