---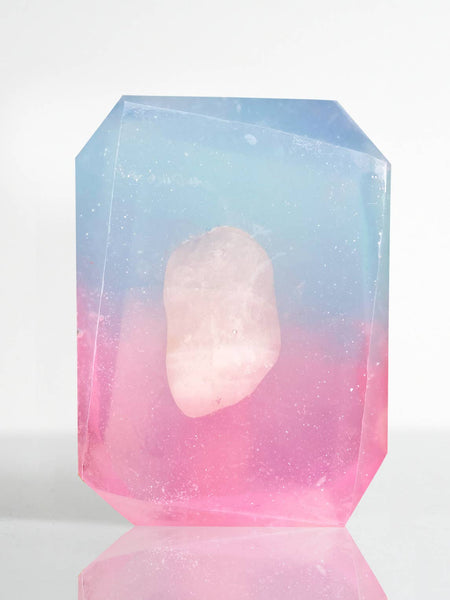 Crystal Infused Bar Soap (5 oz) - Lovers Unite
---
Crystal description Rose Quartz is a fair and delicate crystal that carries soft energies of compassion, tenderness, and comfort. As a water element stone, rose quartz is able to calm and cool excess fiery energies, such as fear and anxiety. It allows for the expression and cleansing of these emotions through the release of old emotional wounds. Rose quartz offers the love of the divine to support and assist one in opening to the abundance of love that exists around us.  
Product Details:
Vegan, cruelty-free, paraffin, and paraben-free 

Infused with Rose Quartz crystal

Pomegranates, currants, cherry blossoms, and a splash of white magnolia.